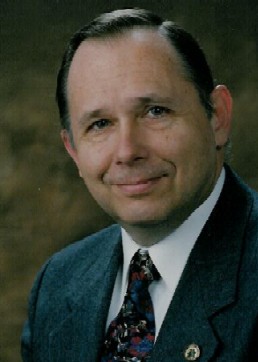 Home | Services | Consultants
---
I NTERFOREST, LLC CONSULTANTS

JIM BROWN was appointed Governor's Natural Resource Policy Director in January 2003 and served in this role until he retired in September, 2004. In this role, Jim supervised a small staff that advised the Governor on natural resource issues that affected the state's environmental, social, and economic well-being. He also provided leadership to 14 natural resource agencies by chairing the Governor's Natural Resources Cabinet. Prior to this appointment, he served as Oregon State Forester for 16 years. In this position he represented the Board of Forestry in carrying out its policies affecting private, state, and federal forests in the state, and served as administrator for the Oregon Department of Forestry (ODF). Jim's expertise is the interaction of policy, science, and forest management, and organizational management, training and development.

Brown held a number of positions during his 36-year career with ODF. He was first employed as a forester trainee at Coos Bay in 1960. Starting in 1965, he worked full time for 1 ½ years as reforestation forester at Coos Bay. He left the department to work as a research forester for the Canadian Department of Fisheries and Forestry at Petawawa for three years. Brown returned to ODF as timber management forester at Veneta for one year, and reforestation forester at Astoria for another year. He was promoted to resource analyst in Salem for 12; years before becoming Service Forestry Program Director, a position he held for six years. In early 1980, Brown was appointed Forest Practices Program Director at Salem and served in that position for three years. In January 1983, he transferred to Forest Grove to become Northwest Oregon Area Director. The next January he was promoted to Assistant State Forester in charge of the Forest Management Division at Salem. In 1985 he was promoted again to Associate State Forester, a position he held until his appointment to State Forester.

Brown served as secretary to the Board of Forestry for 16 years, is a fellow in the Society of American Foresters and was active in the National Association of State Foresters (NASF), having served as western representative, treasurer, vice president and president. He has served on many other boards and commissions as well, and is currently a member of the National Commission on Science for Sustainable Forestry and serves on the World Forestry Center Board.

Brown graduated from the University of Washington in 1962 with a Bachelor of Science in forest management. He received a Master's degree in forestry from Yale University in 1963.
---
Home | Services | Consultants

© Interforest LLC