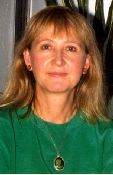 Home | Services | Consultants
---
I NTERFOREST, LLC CONSULTANTS

KRISTIINA VOGT is a Professor of Ecosystem Management at the University of Washington's College of Forest Resources and President of CAPEIntl. She was born in Turku, Finland. She graduated with a B.S. in Biology from the University of Texas, El Paso. She received both her Masters and PhD degrees in Biology from New Mexico State University, Las Cruces. She has an Honorary Master of Art degree from Yale University. Professor Vogt joined the research faculty ranks at the College of Forest Resources at the University of Washington (Seattle) in 1980 and remained there until 1987. In 1987, she moved to become an Associate Professor at the School of Forestry & Environmental Studies (FES), Yale University where she received her tenure in 1990. She obtained the Professor rank at Yale in 1995 and was appointed the Margaret K. Musser Professor of Forest Ecology in 1999. In 1998, she became an Adjunct Professor at the Union Institute, Cincinnati, Ohio. In 2000, she jointed the College of Forest Resources at the University of Washington as a Dean and Professor, and continues in her capacity as a Professor.

Dr. Vogt is Professor of Forest Ecosystem Ecology is an expert on carbon and nutrient cycles at the ecosystem level in wetland and terrestrial (forests, grasslands, deserts) systems from Alaska, Iceland, Malaysia, Mexico, Brasil, Belize, Rico Puerto and within continental US (Oregon, Washington, New York, Vermont, New Hampshire, New Mexico). She has been very intrigued with the role of human and natural disturbances in controlling processes in ecosystems, and in determining the links between species diversity and ecosystem sustainability. She has researched the impact of human activities within our landscape and determining which tools effectively analyze whether our activities will cause systems to become non-sustainable. This long-term interest in understanding the science needed for balanced assessments resulted in the publication of two books: "Ecosystems: Balancing Science with Management"; "Forest Certification: Roots, Issues, Challenges and Benefits".

During the last two years, she organized Forums on issues in Forestry, Natural Resources and the Environment to provide balanced, credible assessment of the issues by the stakeholders, scientists and politicians in the state of Washington. Three forums were held on Forest Certification, Calculation of the Sustainable Harvest Index for State Lands, and Regulations Impacting Non-Industrial Private Forest Landowners. All Forums were televised and shown on UWTV and TVW using streaming video to include stakeholders at remote sites.

From 1998 to 2000, she was the Chair and co-Chair of the Yale Forest Forum that presented forums that brought in leading political figures and scientists to discuss the trade-off issues in resource uses and conservation. Topics varied from invasive species subsequent to the release of the Presidential Order on invasives, to Forest Certification, to non-industrial private forestland owners issues, and to innovative coordinated management plans made by timber companies and conservation organizations in the Brazilian Amazon.

From 1996 to 2000, Professor Vogt was the Chair of the joint Graduate Program between the New York Botanical Garden and FES Yale in International Tropical Biology. She formalized and developed this program between both institutions. This program trained international students in balancing sustainable development with conservation in their home countries - many students head the forestry or natural resource programs at the national levels in their respective home country. From 1993-1997, she was the Director of the Doctoral Program at FES, Yale and was directly involved in facilitating the development of over 100 doctoral students conducting research around the world.

From 1988 to 1993, Professor Vogt was the Director of the Program in Belowground Ecology at FES, Yale. This program supported faculty research through their students and to develop a global communication network of all people involved in belowground research (~1,500 members).

Professor Vogt is the author or co-author of four books, including Ecosystems: Balancing Science with Management (also translated into Chinese), Environmental Issues in Pacific Northwest Management (NRC), and Forest Certification: Roots, Issues, Challenges and Benefits. In addition, Professor Vogt has published over 100 refereed articles ranging from global forest carbon budgets, the role of species in conservation, nutrient cycling, invasive species, and frameworks for including human values and non-human constraints in ecosystem based assessments, and bioenergy and linking forests to newly arising technology platforms.

---
Home | Services | Consultants

© Interforest LLC